This version is approved.
Search Engine Advertising
What is search engine advertising?
Search-engine advertising (SEA) is a branch of online marketing. Advertisements in the form of a text or images are posted on search engines such as Google or Bing. These ads then appear prominently in the SERPs. This method belongs to the main source of income for search engine providers. Search engine advertising is a cost-effective way to improve businesses and brands, as appearing high up in the SERPs makes brands and products more visible.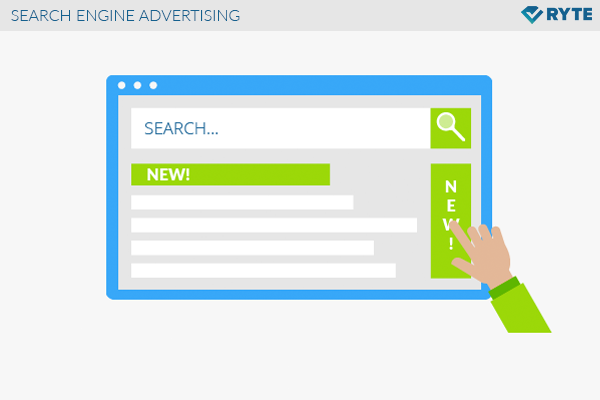 What are the main differences between SEM, SEA and SEO?
The marketing technologies SEO (search engine optimization), SEA (search engine advertising), and SEM (search engine marketing) can be differentiated as follows:
SEM
SEA
SEO
Objectives of SEA
Search engine advertising is usually a part of a marketing or branding strategy. One of the primary objectives of SEA is to increase the click-through rate, as the number of clicks on a website can quickly be increased through the posting of advertisement space. The Conversion Rate is also particularly important for SEA, as it ultimately determines how high the advertising costs are, and thus the ROAS.
Search engine advertising can also be used to generate advertising pressure through page impressions from display campaigns. For the most part, advertisements are used by customers in the e-commerce industry as SEA is aimed at persuading the user to buy. Therefore, one of the main objectives is to increase conversions in the form of sales.
However, newsletter subscriptions, downloads, reviews, and leads, can be manipulated through search engine optimization. The scope of the SEA measures is thereby always dependent on the amount of invested advertising budget as well as the actual search volume of research keywords.
Google Ads
Google Ads is a product of Alphabet Inc. that offers marketers a wide range of advertisement opportunities in the SEA field. The principle of placing ads through Ads is based on auctioning. Advertisers bid on a specific keyword or they pay for clicks and impressions on display advertisements. This is known as PPC or CPC advertising. Factors, such as the quality of the landing page, quality of the ad text, as well as relevance of the keywords and positive history of the AdWords account, play a crucial role in the final placement of text ads or banners. Banners or text ads posted through Google Ads are always regarded as advertising. The following forms of advertising are possible using Google Ads:
Google AdWords offers the possibility to combine different forms of advertisement of SEA. Simultaneous placement of PLA, text ads, and display ads is, therefore, possible. Google Ads is the most commonly used tool for SEA in the world. Other tools include platforms by Bing/Yahoo, Amazon, and Yandex.
With the Ads Express program, Google offers small companies the possibility to use SEA without having to create their own campaigns. The files required are automatically generated by Google. The advertiser only provides their advertising budget.
Bing / Yahoo ads
Together with Yahoo, Bing also offers its own SEA platform. Bing / Yahoo ads function in a similar way to Google Ads. However, due to Google's market dominance, Google Ads is the tool that is mostly used for SEA in Europe. Nevertheless, a comprehensive SEM strategy should also include possibilities to advertise on Bing and Yahoo, particularly in countries where Bing also has a large market share, for example in the USA.
Other SEA platforms
Besides the major search engine providers, almost all larger search engines offer their own advertising programs. SEA, through specialized search engines, can be advantageous depending on the targeting. As an alternative to purchasing ads from Google Ads, for example, Amazon product ads can also be placed on the Amazon platform.
Depending on the target markets of a business, it is important to know the largest local advertising platforms. For example, If a website also wants to be successful in Russia, SEA for Yandex, should also be taken into consideration. If an online shop wants to advertise vehicle parts to specific target groups, it can place ads on different car comparison portals.
Posting models
In SEA, posting ads is done based on different provisions:
Impacts of SEA on SEO
Although search engine advertising is not considered to be a part of SEO, SEA can have an impact on the ranking of a website. SEA is therefore an indirect SEO measure. If an online shop raises its advertising impact through SEA and thereby improves its scope and visibility, direct type-ins of the shop's name as a brand are likely to follow. Both the brand and domain trust of a website is strengthened. Since the Vince Update, the brand has played a greater role in the SERPs. For example, a website can increase its awareness with the help of SEA and, if a campaign is successful, can generate more traffic via the organic search, because the brand is known to many users and they are more likely to click on the more well known brand, even if it may be lower down in the search results.
Through SEA, Google, or any other search engine, receives information about the visits to a website. Since the click rate and bounce rate are also considered in the evaluation of a website, successful SEA measures also lead to an improvement of the quality of a website. Another direct consequence of SEA measures is that a website or web shop can become more famous and thereby result in "offline" access through word of mouth.
Category